Member Services
Building a Global Community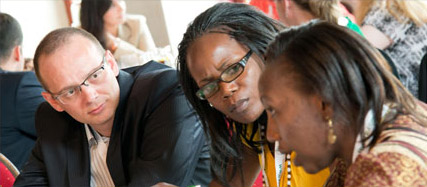 Worldwide, 57,000 credit unions in 105 countries serve 217,000,000 people. The credit union and financial cooperative associations affiliated with World Council represent 56 countries. On behalf of its members, World Council:
Advocates internationally to achieve a better legislative and regulatory outcome for credit unions and their members.
Provides education and global networking for the exchange of information and ideas.
Champions the credit union and cooperative financial institution model worldwide.
Grows and strengthens the credit union system with technical assistance, training and tools for management, outreach and networking.



2014 Statistical Report
| | |
| --- | --- |
| | See financial statistics for credit unions and financial cooperatives in 105 countries. |

View Statistics