Give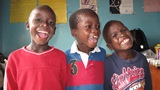 Give to World Council's Foundation and
Join the Global Movement.
Give Today!

You Make a Difference

"The main reason I save at COOMULDESA credit union is because of the incentives and benefits they've offered for saving here. The cool thing is that they reinvest their profits in the members, because we members are also the owners." — Tatiana Ruiz Beltran, 18, COOMULDESA member (Simacota, Santander, Colombia)
Granite ($2,500 - $4,999)
United States of America
Bice, Nicole (Madison, Wisconsin)
Branch, Brian (Madison, Wisconsin)
Hubbard, Hank & Monica (Grosse Pointe, Michigan)
Bronze ($1,000 - $2,499)
Australia
Gilbert, John & Deborah (Brighton)
Barbados
Carter, Drayton (BRIDGETOWN)
Poland
Bierecki, Grzegorz (Sopot)
United States of America
Susan Mitchell & Michael Stankovic (Boulder City, Nevada)
Altepeter, Carla (Spokane Valley, Washington)
Cochran, Anne (Harahan, Louisiana)
Fortney, Mary Martha (Arlington, Virginia)
Foulke, Bruce & Melissa (Worcester, Pennsylvania)
Freeborn, Teresa Freeborn & Douglas Regelous (El Segundo, California)
Hance, Ron & Marsha (Rutland, Vermont)
Heacock, Roger & Christy (Rapid City, South Dakota)
Jolette, Barry & Carole (Pleasanton, California)
Jury, Patrick & Cathy (West Des Moines, Wisconsin)
Kitsch, Lois (Madison, Wisconsin)
May, Harriet (El Paso, Texas)
Miller, Richard (Bowling Green, Kentucky)
Nixon, Paul & Rebecca (Redwood City, California)
Quinn, James (Alexandria, Virginia)
Stapp, Steven & Michelle (San Francisco, California)
Todd, Joanne (Manchester, Connecticut)
Van Ouwerkerk, John & Patsy (Vacaville, California)
Wesenberg, Patricia (Marshfield, Wisconsin)
Crystal ($500 - $999)
United States of America
Brody, Gene & Helena (Brooklyn, New York)
Burek, Geri (Palos Hieghts, Illinois)
Chartier, Kathy (Cos Cob, Connecticut)
Clay, Elizabeth (Odesa, Texas)
Downin, Andrew (Middleton, Wisconsin)
Hash, Bert & Joan (Ellicott City, Maryland)
Micke, Dr. Bernard and Linda (Madison, Wisconsin)
Mitchell, Susan (Boulder City, Nevada)
Nava, Winona (Santa Fe, New Mexico)
Quinn, James (Alexandria, Virginia)
Stankovic, Brandi (Boulder City, Nevada)
Stankovic, Michael (Boulder City, Nevada)
Country Data Not Available
Marcussen, Fred (San Carlos, California)
Thanks to WOCCU's 2014 Directors Action Fund donors.